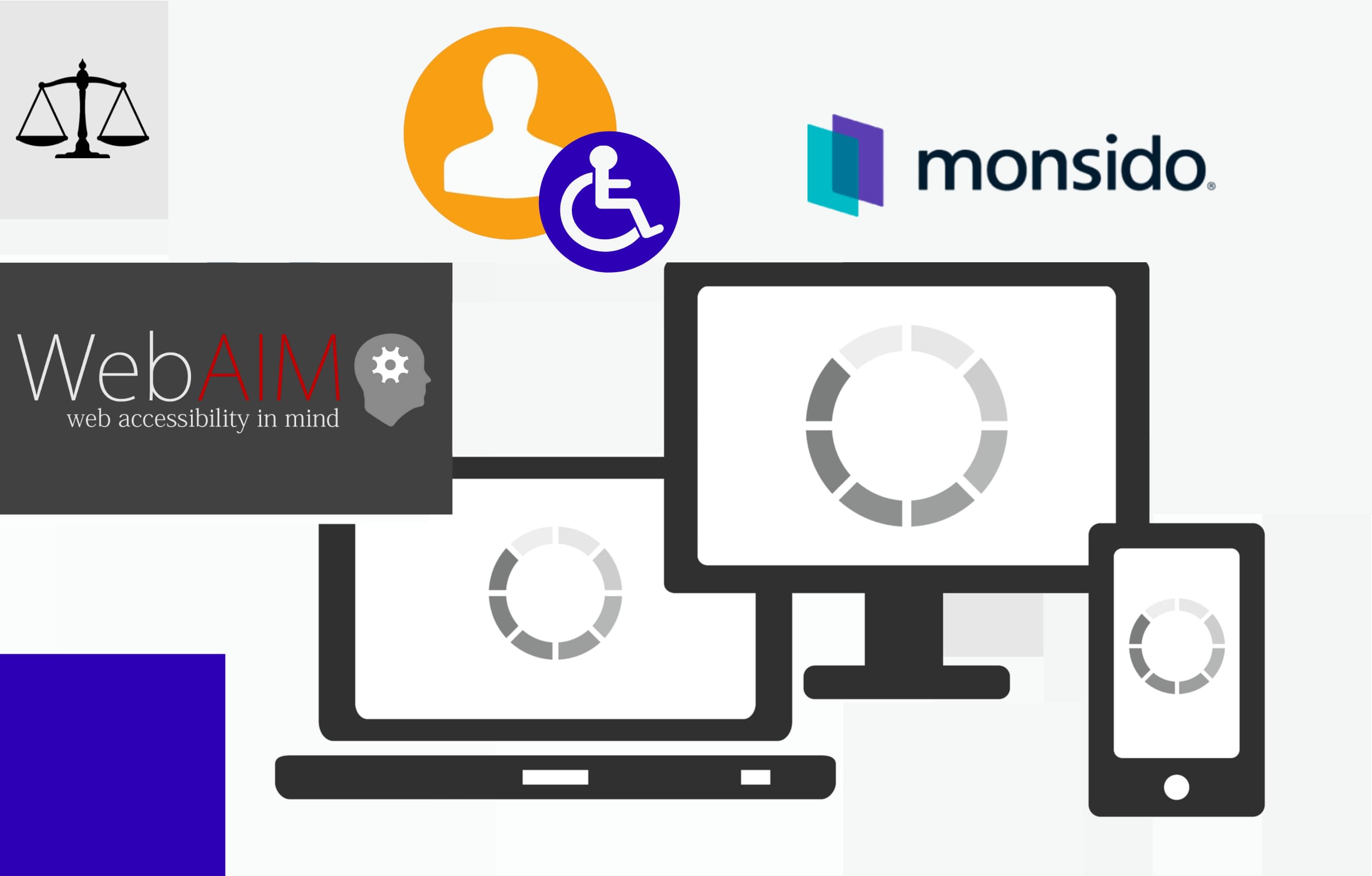 WebAim vs Monsido: A Comparison
We are about to analyze and set two premier tools for achieving full accessibility and detecting accessibility issues side by side. We will compare WebAim vs Monsido so get focused and spot the most important differences that will determine your final decision.
The Internet has grown into an alternate universe in the 21st century. What once used to be a lawless wasteland has developed a set of laws that guarantee equality and accessibility to all Internet users. Depending on where you live in the world, there is legislation in place to protect your rights as well as the rights of disabled people.
Equal access to information and Internet access is now a legal right for the disabled. With this in mind, quality accessibility checkers have never been more critical. Comparing Wave vs Monsido will give us a clearer picture of the optimal tool for meeting WCAG, ADA, Section 508, W3C, and other standards.
WebAim's (WAVE) Accessibility Checker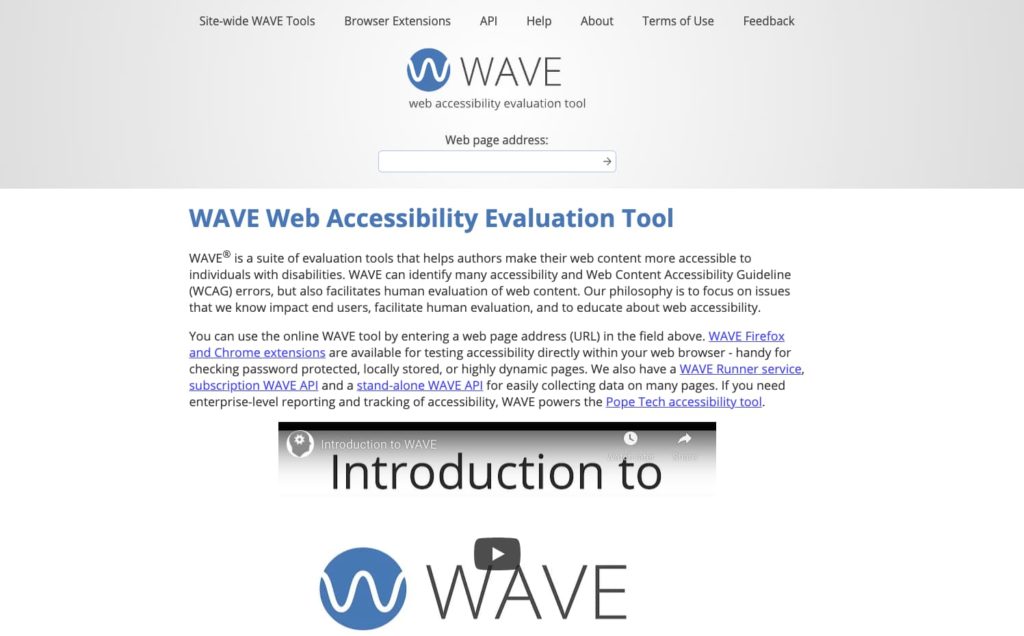 WebAim was established in the year 1999. For the past 20+ years, WebAim has been creating accessibility solution software. WebAim will guide accessibility evaluators and web developers and teach them how to remediate their accessibility issues independently. Additionally, the WAVE Accessibility Evaluation Tool is also available. Here is a list of some of the features WebAim provides:
WebAim Features:
Wave digital accessibility evaluation tool – This is where you will find WebAim's central hub. Using this program, web designers and authors can analyze web pages for WCAG compliance issues and learn how to fix them so that their websites are entirely compliant. Both manual and automatic scanners are available for use with this product. The automated scanner will examine non-compliance concerns more quickly.
Wave Runner – Using this option, you can engage with knowledgeable professionals who will help you make your website completely accessible. After identifying mistakes, a report will be available, along with instructions on fixing them within the next 2-5 days. Sites that have over 10,000 pages will benefit significantly from using this technology.
Wave API – This is the de-facto engine of WebAim's accessibility checker. This tool gets the remediation process done and offers an automated solution to ensure WCAG 2.0/2.1 compliance is achieved. Any request that can be customized to your specifications while signing up will provide complimentary credits. As a result, it will make the efficient evaluation of your website pages even more efficient.
Wave standalone API – As the most crucial weapon in WebAim's inventory, this tool will do frequently scheduled studies on your intranet, non-public websites, and protected websites. There are various prices to choose from, with some models giving more value than others.
If you would like to read our full review of WebAim Accessibility Checker, visit here.
Monsido Accessibility Checker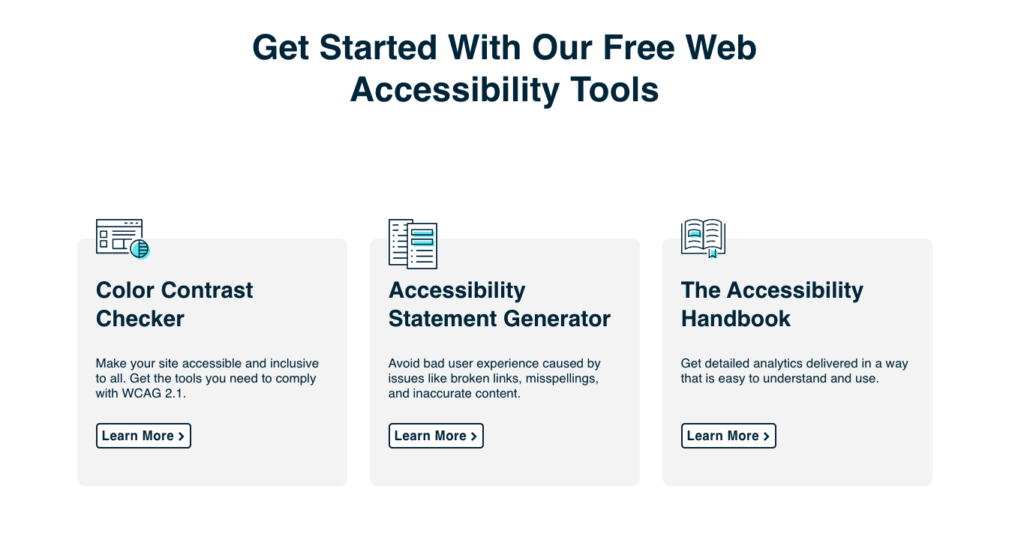 Next up, let us introduce Monsido. Monsido started operating in 2014 and offers one of the most comprehensive packages for digital optimization and improving accessibility.
The Monsido arsenal is extensive, with tools for improving Website Performance, Data Privacy, Quality Assurance, SEO, and Web Accessibility all available. To improve accessibility, the Monsido Automated Accessibility Testing Tool can be essential. This Testing Tool will automatically analyze your web pages and locate any accessibility issues against WCAG regulations. An Accessibility toolbar is provided by Monsido, which will permit you to adjust the appearance of websites to help with disabilities.
The Monsido PageAssist option can help improve accessibility through the following modifiers:
Modifiers for contrast
Cursor enlargement
Heading, Button, and Link Highlighting
Word-spacing
Magnifiers for Text
Flashing image and animation Hiding
Turning CSS On and Off
Reading guides
Other features at Monsido include:
API
Access Controls/Permissions
Activity Dashboard
Alerts/Notifications
Content Management
Reporting & Statistics
Reporting/Analytics
SEO Management
Third-Party Integrations
Website Management
Despite all, as we focus exclusively on website accessibility checkers, we strongly recommend you to try out and schedule a free website scan. If satisfied you can then head to the accessibility statement generator which is also free but provides you with more results.
Still uncertain about Monsido? Find out more by visiting our full Monsido review updated in 2021!
Overall, while both companies provide a decent selection of features, WebAim's offering appears slightly more impressive. That is because they proffer the same options as Monsido, more or less, plus the Waverunner and standalone API features.
Compliance
With compliance being such a big part of the accessibility industry, let's take a closer look at what laws and regulations WebAim vs Monsido follow:
| | | |
| --- | --- | --- |
| Law | WebAim | Monsido |
| WCAG | ✔️ | ✔️ |
| Section 508 | ✔️ | ✔️ |
| ADA | ✔️ | ✔️ |
Overall, Monsido adheres to WCAG, ADA, Section 508, AODA, EU Web Accessibility Directive, and Australian DDA standards. That means Monsido provides accessibility almost all around the globe. On the other hand, WebAim also follows WCAG, ADA, and Section 508 regulations, but their reach is not as global as Monsido.
Widgets
Although Monsido provides a couple of greatly useful tools for improving accessibility, when it comes to widgets, WebAim has the edge
The WAVE Web Accessibility widget that they provide is a compact base where you can find a whole host of accessibility tools. Through it, WebAim can give a much more complete and adequate accessibility service.
Customer Support
Whether you employ automated remediation solutions or manual ones, it's crucial to have adequate customer service and support. When it comes to WebAim, users have stated that they are satisfied with the treatment and the help they got from their staff.
On the other hand, Monsido's ratings in terms of customer support were fantastic. Dozens of users were more than satisfied with how they were treated and managed to get an efficient and quality service.
All in all, when comparing customer service and support, WebAim emerges as the clear winner because the sheer number of positive reviews they have received is impressive. Not to take away from Monsido, whose staff has also been praised by multiple users, but WebAim legitimately seems like the most notable party when it comes to these aspects.
Price
When it comes to pricing, Monsido is considerably more affordable than WebAim. Monsido has options starting at $80, while the cheapest option at WebAim begins at $500.
However, WebAim has more choices. WebAim offers a wide range of prices and services with its offering. Starting at 500$ with the Waverunner, their most affordable option, which can handle up to 10,000 pages, and going as high as $4000 for the Wave Stand-Alone API.
Therefore, in this department, it's hard to pick which option is better. But one can say that Monsido prices are considerably more affordable.
Final Verdict
We have come to the Final Verdict, where we'll give our assessment of the WebAim vs Monsido comparison.
WebAim, at least according to our research, seems to be by far the superior tool. Their Scanner can handle a more significant load than Monsido, and the infrastructure behind it is equally impressive. That's not to say that Monsido isn't a quality Accessibility Service Provider. Their customer service and support staff have received better reviews than WebAims, and their offering is cheaper, with Monsido prices starting at $80/per month.
While WebAim may be more expensive, seeing as their cheapest option is $500, the scope and detail which the WebAim Scanner goes into are worth it. If you have the budget for it, we recommend WebAim. If you do not, then Monsido is also a quality option.