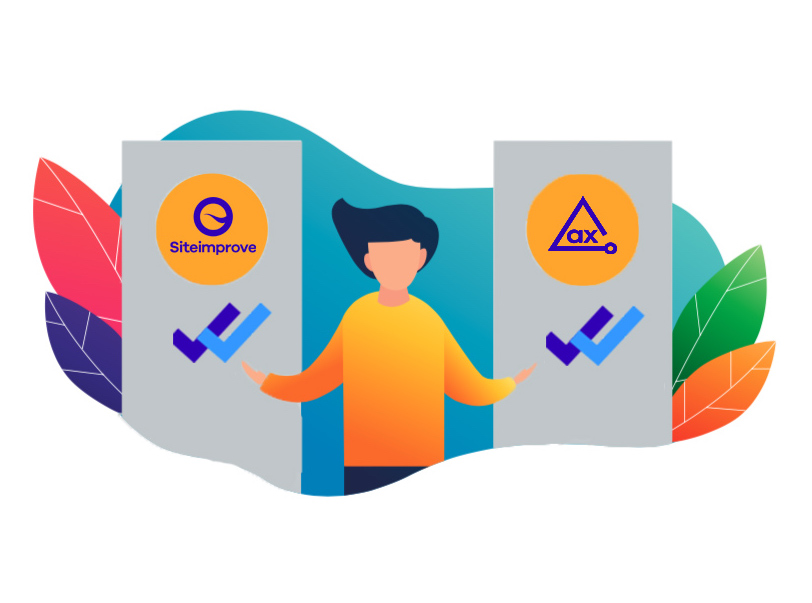 Most web developers are not fully aware of the importance of designing websites without accessibility barriers for people with disabilities. Nowadays, many internet users have trouble reading texts, distinguishing between colors, using a mouse, or simply navigating through a structure; it has become imperative that websites be made web accessible to people with special needs.
In recent times, regulatory bodies and government agencies have taken it more seriously. Sites found deviating from accessibility guidelines are usually slammed with lawsuits and often pay huge fines. To avoid such penalties, it has become crucial for website owners to use website accessibility checkers to check the accessibility status of their website. This way, they will ascertain the accessibility level of their sites and make corrections where necessary.
However, with the various accessibility testing tools available on the market, it is often difficult to choose the best tool. That is why in this article, we will be comparing two of the best accessibility checkers we know. Both SiteImprove Accessibility checker and Axe Accessibility Checker are excellent options. Which is better. Compare both web accessibility checkers and find out.


Pros and Cons of Interactive Accessibility and Max Access
SiteImprove
Axe
Pros
– Ideal for scanning a large number of pages
– It has an intriguing dashboard and reporting format
– Scans websites for full compliance to WCAG requirement levels
– Rectifies issues found on a page-by-page basis
– It has a practical toolkit
– It has a is swift, safe, and lightweight accessibility engine
– Has a complete accessibility platform for 100% compliance
– Chrome extension is free
– Suitable for scanning websites on iOS and Android devices
Cons
– Has a limited free accessibility scan
– It does not offer mobile accessibility
– No email support available
– Effective use requires a level of expertise
– Untransparent pricing system
Siteimprove Vs. Axe Web Accessibility Evaluation Tool
Automation
Siteimprove is an automated compliance tool that enables users' carry out fully automated or semi-automated checks. It is similar to aCe, which enables checks through online status. There are no strict formalities with Siteimprove; all it requires is your name and site address. Also, scans are swift and straightforward, as the entire process usually takes less than 30 seconds. Besides, Siteimprove scans an entire website (thousands of pages at once) and provides for remediation.
Axe accessibility tool, just like Siteimprove, also features automated testing. It does this using four accessibility suites which are:
Axe DevTools: This detects, prevents, and rectifies accessibility issues discovered during the developmental stage
Axe Auditor: It enables accessibility professionals and QA auditors to carry out full audits in conformity with WCAG 2.0 and 2.1 and Level A and AA.
iOS Accessibility: Axe offers accessibility solutions for mobile devices through iOS and Android. 
Android Accessibility: Axe Android, in particular, is a free accessibility tool that enables users to run simple automated checks of a mobile app using their phone.
Functionality (How do both accessibility testing tools work?)
Siteimprove accessibility tool, in particular, is suitable for both professionals and amateurs. Its audit report offers the evaluation done in both plain and graphical terms for accessible location and understanding. Like most accessibility tools, it prioritizes issues in order of their severity. Thus, users can focus on more essential parts of the audit report.
Siteimprove requires users to create an account through which they will gain access to a personalized dashboard. Its core functions are auditing, reporting, remediation, and monitoring of websites. After its audition, it presents your compliance status under three dimensions which are: overall accessibility score, breakdown of the accessibility score according to errors found and corresponding to WCAG levels, warnings corresponding to WCAG levels, and website pages with various levels of AAA errors.
Its overview page features an export section (for reports), a page search icon (for a specific search of webpages), and lots more. Also, the web accessibility evaluation tool sorts issues found based on roles to prevent a user from doubling as an editor and vice versa. Siteimprove robust system's roles and responsibilities are broken into three segments for easy accessibility; this includes editor, webmaster, developer. Users are permitted to choose a role and also to choose issues they wish to fix.
On the other hand, Axe provides a robust and rich report that gives users a clear presentation of accessibility deviations and provides a means of fixing them. Scanning is easy; you only need to open the specific page you which to check for accessibility. Once the page is open (this could be the homepage or any other page with content), click on 'Developer's tool,' next, click on Axe. After a few seconds, the tool displays the accessibility interface, and then you can then run an accessibility test on the page you have opened.
Axe accessibility tool categorizes compliance issues into four categories (crucial, severe, moderate, and minor). By clicking on the highlight button, users can detect the exact web page flagged in the check. Also, it has an inspect node, and the feature directs users to the source of the code, thereby enabling instant remediation.
Furthermore, Axe accessibility checker scans for all disabilities and goes further to state their impact on end-users; one can find this under "the compliance data and impact states." Besides, the accessibility tool lists all issues located at the left-hand corner of its interface. For instance, when a detected issue is selected, it gives full detail of the accessibility issues discovered, starting from a summary of all the violations. A further breakdown is provided under the heading to include the violations found, checkpoint, violation type, impact, and detection method (manual or automatic). That's not all; the accessibility report then describes in full detail the elements around the violation and recommends a solution.
Platform Integration
Both Siteimprove and Axe accessibility checkers supports vital platforms. Siteimprove, on its part, integrates into workflows regardless of the technology; it supports various integrations such as CMS plugins, browser extensions, and connectors. While for Axe, its free Chrome extensions work on all browsers. Also, Axe DevTools, as well as its Auditor platform, are well integrated.
Customer Support
Here, Axe only offers phone call and email support, but Siteimprove has a more robust customer support system in place. Customers can reach out for support via phone calls, online chatbot, or through a contact form. It also has various physical offices in different parts o the world for easy access and contact.
Pricing
Bote Siteimprove and Axe offer free and paid services. For instance, in Axe, both its Chrome extension and beta versions are free tools, while Siteimprove provides a free limited scan. So, how much do these two accessibility tools cost? Well, no one knows as they do not reveal their prices. Their undisclosed pricing policy is similar to other accessibility tools and maybe a strategy to draw in potential clients. It could also be because both brands have a flexible pricing system whereby clients are charged based on the services used or maybe because they are custom services and cannot a fixed price tag attached to them. Whatever the case, contacting them directly is the best way to find out.
SiteImprove vs. Axe Web Accessibility Checker Comparison: Final Verdict
As seen from the comparison, both Siteimprove accessibility checker and Axe accessibility checker are great tools. We are impressed by Siteimprove's advanced features and sophistication and its automated solution that allows thousands of scans to take place at once rather than been done page by page or manually, which would waste time and cost millions of dollars. It presents its report in graphics and pictures, making it easy and compelling to go through. On the downside, though, Siteimprove on its own cannot thoroughly test for all WCAG 2.1 guidelines; it has to combine with another accessibility tool. Siteimprove is not alone in these, though, as other accessibility solutions raise the same concern.
While Siteimprove is a fantastic accessibility tool, we would pick Axe over it. Our preference stems from Axe's long-term approach to website accessibility; it has a solid foundation with a time-to-time accessibility check that goes through auditing at the end of the process. This distinct feature makes Axe an exceptional tool. Another primary reason we prefer Axe is its ability and efficiency in detecting accessibility violations even when it's a free Chrome extension; only a few checkers have this efficiency level. However, we admit that Axe can be a bit complicated and require some expertise, unlike Siteimprove, which is easy and straightforward.
That said, both accessibility tools will come in handy when you are in search of an efficient and effective checker. There are other website accessibility checker reviews you can read EqualWeb, AudioEye, or AccessiBe: Which should you use? or Userway vs. accessiBe.
Comparison Table
SiteImprove Accessibility Checker
Axe Accessibility Checker
Pricing
Cost is subject to negotiation
It has an undisclosed pricing policy
Features
– Graphic and pictorial presentation of reports
– Automated scanning of thousands of pages at once
– Axe DevTools
– Axe Auditor
– Android Accessibility
– iOS Accessibility
Compliance
Complies to WCAG (A, AA, or AAA) requirements
Complies to WCAG (2.0), Section 508, and EN 301 549 requirements
Language Offered
Not indicated
Not indicated
Customer Service
Phone call, online chatbot, contact form
Email, phone call
Number of Users
Not indicated
Not indicated
Client Packages
Not disclosed
Not disclosed
Year of Establishment
2003
1999
Country of Establishment
Denmark
Virginia U.S.A
Compliance
Fully compliant
Fully compliant
Free scan
Homepage scan is free
Free scan provided
Demo version
Yes
Yes