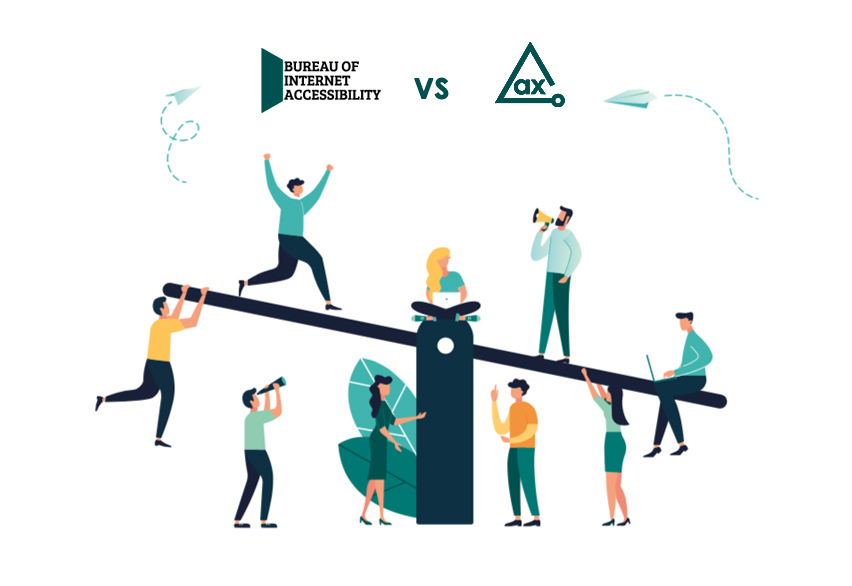 Axe vs A11Y: Automated Accessibility Testing Tools
There are many free and paid web accessibility checker tools available. These tools or platforms can help you get a clear overview of the web accessibility status of your site. You might think it is very easy to use and interactive. But for people living with a certain disability it might not be accessible at all. Which means you can loose many potential customers without knowing. So it is important to test the accessibility of your website and improve the barriers your site possibly has. That said it is time to compare two great checker websites and find the best one for your needs: Axe vs A11Y.
Why should I use a web accessibility checker tool?
Checker tools perform a thorough scan and evaluate your website to check how accessible it is. Checking your site's accessibility will benefit you in the long run by helping your visitors have full access to your website content. A positive addition is that it will also avoid legal consequences. Some people might find the process of checking the site's accessibility a little confusing as there are many automated accessibility testing tools out there. So, to make the process easy for you, we have chose two of the best-automated accessibility testing tools and compared them to make it easier for you to make a decision. One of them is the Axe accessibility checker, which is used by big companies such as Google and Microsoft, made for developers. The other one is the A11Y Accessibility Checker, tool that allows you to compare your website's accessibility with other websites and provides detailed analysis. LEt's get started: Axe vs A11Y – which one should you choose?
Compliance and Accessibility Guidelines
If you're an owner of a website or produce digital content, and your website is not compliant with essential guidelines like WCAG, you will have to face legal consequences. You have to keep in mind other laws and regulations while creating and managing a website. There are laws and acts that your site has to be in accordance with. They're mentioned below:
You can read about it in detail in our previous article (an inbound reference to the previous article).
Axe Accessibility Checker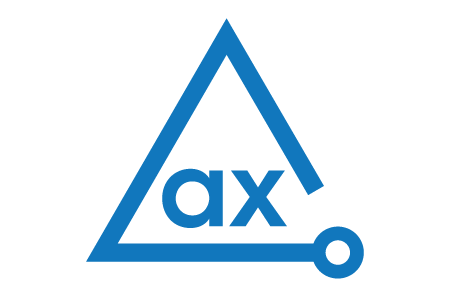 Axe is one of the best-automated accessibility testing tools in the world. Even Google, Microsoft, and several other big companies' development teams rely on Axe's toolkit.
Axe is developed by Deque, which offers software tools to improve digital accessibility. Ace is built upon the very popular automated accessibility testing library axe-core. It has been downloaded over 33 million times, and it has over 150k+ active users weekly. Axe differs from traditional accessibility testers; instead of evaluating already built websites, Axe is deployed while developing the website.
Developers were kept in mind while making this tool. You can run a free scan using the Chrome extension. To access Axe, you have to open the developer tools and click where it says Axe. After running a test, you'll be able to see all the issues, and you can highlight them as well.
Features
The axe platform consists of the following main features:
Axe Devtools:
The Axe Devtools are used to identify and fix accessibility problems that might occur during development.
It comes with a browser extension, and it can detect up to 50% of the accessibility problems that can be detected with Automation.
Conducting a successful audit by yourself could be a difficult task. This is why Axe Devtools come with an Axe Intelligent Guided Testing feature.
It simplifies this difficult task of performing the audit yourself, even if someone doesn't know about it.
Axe Auditor:
Axe Auditor uses both manual and automated testing. Automated testing can find small issues, and this frees up time to perform manual testing.
You can use Axe Auditor to perform your audits in line with WCAG (Level A and AA).
Android & iOS Accessibility:
Approximately 60% of the world's population use their mobile phones to use the internet. So, they can't be neglected. Accessibility testing for Android & iOS is different from web testing.
You can perform a basic scan of your app from your phone.
Versions
It comes in 2 versions: free and paid. The Chrome extension and the beta version of Axe Accessibility tools can be used freely. But to use the Axe Devtools and Axe auditor, you'll have to use a paid version.
| | |
| --- | --- |
| Pros | Cons |
| Accessibility tools for Android & iOS | Only suitable for developers, people without expertise will have difficulty in using it |
| It comes with a free chrome extension | Pricing isn't known; you'll have to get in touch with people at Deque to find out |
| Great customer support: via call or email | |
| Extremely light and fast, automated accessibility testing tool | |
| Great efficiency | |
To sum it up, Axe is a great tool for developers. It provides tools for Android & iOS; it's lightweight, fast, and super-efficient and has great customer support. Axe also has a free chrome extension. It comes with the option to automatically detect or manually detect faults in your website. It can detect up to 50% of the issues on a website.
Overall, Axe is a great tool but now let's move on to discussing A11Y and comparing it with Axe.
A11Y Accessibility Checker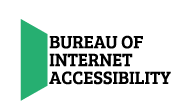 The Bureau of Internet Accessibility (BoIA) has been striving for the past 19 years to ensure the Internet will be accessible to everyone. BoIA focuses on fulfilling industry-specific accessibility needs for different brands. BoIA offers a WCAG 2.1 accessibility audit. It evaluates your site and presents an initial report of the accessibility of your site. It also shows you the path to follow to make your website more compliant.
A11Y ensures your website is accessible in accordance with the principles laid out by WCAG. WCAG's four success criteria (operable, perceivable, robust, and understandable) are used to generate the final report after evaluating each criterion. Unlike other automated accessibility testing tools, while using A11Y, you have to submit a request for your site to be evaluated, and it takes 24 hours for the report to be generated.
Features
It comes with a lot of useful tools, and some of them are explained below:
Comparison Feature:
The A11Y's comparison features allow you to compare your website's accessibility with the average accessibilities of different industries. This is done in order to see how well your site is doing compared to the other websites in the industry. Currently, it analyses the scores of 9 industries.
Detailed Analysis:
A11Y performs a very comprehensive analysis of the violations on your website. But it has a selective approach, and it may not report an entire or a specific page.
Developer's Guide:
This is a premium feature that organizes issues according to some themes, prioritizes them, and suggests solutions. BoIA doesn't scan one page after another, but instead, it makes the developers competent enough to tackle these issues themselves.
Color Contrast Accessibility Validator:
This is perhaps the best feature of A11Y. It is according to the WCAG 2.1 1.4.3, which helps in accurately checking your site's accessibility.
This will make your website more accessible for people with visual impairments. Whether their vision is poor or they have color blindness, A11Y will make your website more accessible for them.
A11Y will search for any violations on web pages, and I also successfully perform a contrast analysis. It also finds the part violating WCAG.
Versions
It has a free version and a paid version. You can scan and evaluate your website's accessibility in both versions. But the paid version comes with a Developer's Guide, which we've discussed above, and it is an extremely useful tool.
Final Verdict – Axe vs A11Y
Axe and A11Y are automated accessibility testing tools that are great when compared together, but eventually, you'll have to choose one. Axe comes with manual and automatic testing, and it provides support for iOS and Android devices.

Whereas A11Y has a great feature in the form of a color contrast accessibility tester, and it also allows you to perform a comparative analysis with your competitors. Axe is extremely efficient and is used by some of the biggest companies in the world. But it is more suitable to be used by developers. But A11Y comes with a Developer's Guide in its premium version, which is a great feature for those who aren't developers. These are the pros and cons of Axe vs A11Y.
Pros
Cons
A11Y has a free scan to analyze site's accessibility
Identifies 25% of the issues only
A11Y has a color contrast accessibility tester
Free accessibility audit has multiple limitations
Comparative analysis with other website's in
a similar industry
Not possible to perform multiple scans
A11Y provides Thorough reports of violations
You can not check the audit report in the free version
Developer's guide to organize and prioritize issues
and fix them
A11Y representatives provide a Simplified
explanation of WCAG
Customer service is excellent
Our personal preference would be the Axe Accessibility testing tool. It is one of a kind automated accessibility testing tool that can free up a lot of your time by automatically checking and fixing small issues, which frees up your time to perform a detailed audit of the site. Axe can also detect 50% of the issues compared to the 25% detected by A11Y. Axe is deployed while building the sites, and it points out violations while developing. This is what makes it a great tool compared to A11Y.
By the time you finish developing your site, you might need to perform an accessibility test. Even if you're a layman, you can opt for the premium version of Axe accessibility checker and benefit from its Intelligent Guided System; you won't need any prior knowledge while using this tool.