Overview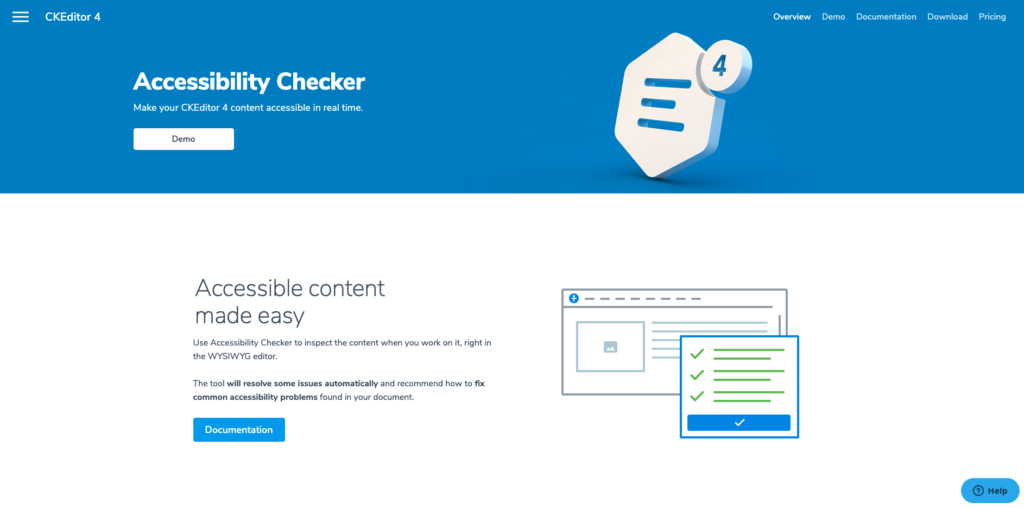 To make the internet more accessible for people living with a disability, web accessibility checking or scanning has become the latest trend. But while it appears only people living with a disability will benefit from this development, that isn't the case. When looking at it from a different perspective, it will reveal that website owners will equally benefit.
Not only are the severe legal consequences that accompany non-compliance with web accessibility guidelines enough motivation. The potential economic benefits of over one billion (disabled) people being able to fully access your website should be an even greater motivation. Thus, it becomes important for website owners to ensure their sites are completely accessible for people living with disabilities.
To meet accessibility compliance guidelines, most websites often rely on the best accessibility checkers, like CKEditor4. It's one of the few web accessibility solutions that are currently delivering excellent accessibility services. In this CKEditor4 accessibility checker review, we take you through the essentials and services the solution has been created to offer.