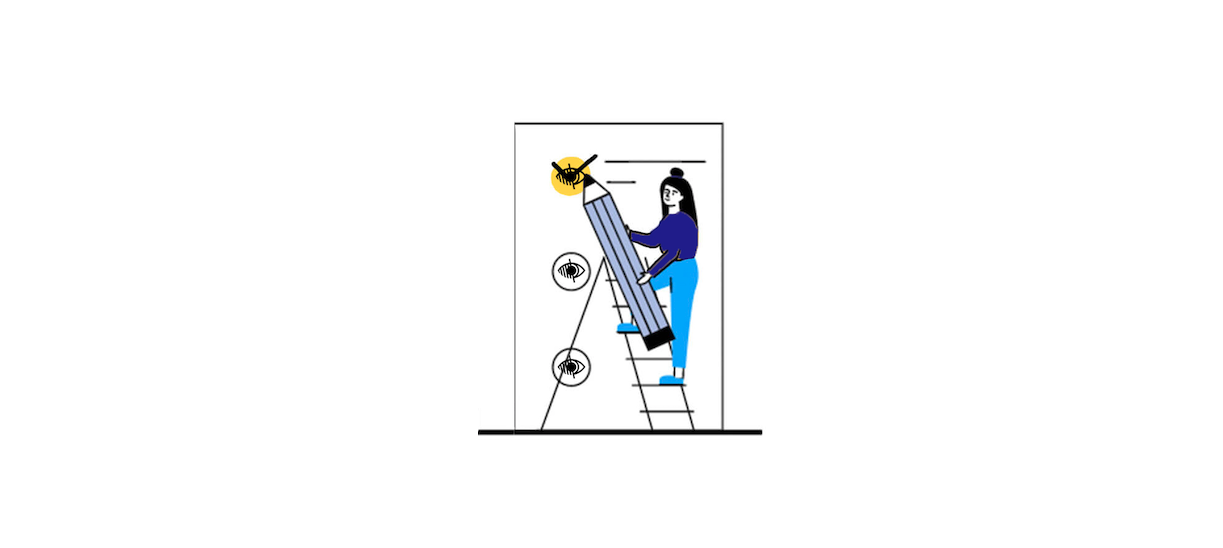 Visual accessibility affects an estimated 1 billion individuals around the world. While most of these people are over the age of 50, they find solace in using technology. This includes computers, smartphones, GPS devices for almost every aspect of their lives. It helps them explore websites to keep in touch with friends and family. But also explore shopping opportunities, schedule appointments, get themselves entertained via the internet. Such dependence necessitates website owners to meet the needs of these individuals. Thus, every website must go over the checklist for visual accessibility, to see if their website includes the following:
Screen reader technology to help blind users translate the web contents into speech.
Screen and video magnifiers for low-vision users to enlarge their views without stress.
Other special reading and talking devices to help surf the internet with ease.
Accessible websites allow business and merchandise owners to benefit from the financial economy. But, when visual accessibility standards are not in place, they lose potential website visitors. Similarly, users find it uneasy to achieve their online goals. And as such, both parties would benefit when a website is accessible.
Accessibility requirements, according to WCAG guidelines, become a necessity for all websites in the future. A great movement that will remove all online communication barriers, leading to providing equal opportunities to users. To achieve this, websites must adopt the POUR technique (Perceivable, Operable, Understandable, and Robust). With this technique, web images are describable when not on display. Also, navigation of the web is made easy with various keyboard functionalities. Content interpretation tags for proper display on available browsers.
What Does Visual Impairment Inhale?
Vision impairment refers to the partial or total inability of an individual to see. This can either be low vision, total blindness, and legal blindness (in the US). Vision impairment cannot be 100% corrected to an average level, even with glasses, lenses, surgery, or medication. It limits the functional ability of the eye. Thus, the affected persons experience either or a combination of the following:
inability to see objects as clearly as a healthy person
double vision
perception difficulties
inability to look at direct light
inability to see a wide area without turning the head or moving the eyes
Creating an enabling environment for them is thus vital. This means having the right attitude and using the right approach when dealing with them. Granting them access to physical establishments is equally important. Despite this, there is a need to accommodate them online too. The following checklist shows the technologies to enable accessibility for visual impaired individuals.
Checklist for visual accessibility
Knowing how well your website accommodates the vision-impaired is crucial. To achieve this, the common approaches to which they interact with the web is considered. This includes the use of assistive technologies and adaptive strategies. While assistive technologies deal with software and hardware, adaptive strategies focus on interaction. Hence, the following checklist provides visual accessibility solutions to make websites accessible. And this should be of great necessity for the blind and the vision-impaired.
Accessibility for blind people
Screen readers assist visually-impaired users in navigating the internet. It does that by converting text into synthesized speech for users to process by touch. A visually-impaired can use the computer and access apps and documents with the tech. Users who are blind mostly use a screen reader to surf the internet.
Like Ilya, a blind chief accountant at an insurance company uses a screen-reader and mobile phone to access the web. Her company uses web-based documents and forms over the corporate internet. And this deprives someone of her kind to access such documents. But all thanks to her screen-reader and mobile accessibility features. They provide her with the needed information from her devices in speech form.
The use of screen readers will help a user scan through web pages and read text aloud, line by line, and down the line. Design websites with the following features taken into consideration:
Non-Text Content Description (Alt-text)
Alt-text describes web images and graphics in text form. The absence of alt-text on a web page will deprive a visually-impaired user to grasp its content entirely. This is because screen readers skip graphical contents while moving through the lines.
Use of heading for organising content
There are screen readers that allow users to skim through pages without having to go line by line. This helps to have a glimpse of the page contents quickly. However, it will be impossible on pages without content headings.
Descriptive page titles
Descriptive page titles save time for users with visual impairments. The screen reader announces the title of the page to be viewed through the backend. This happens while the page is loading, thus, helping them to decide whether it is worth reading or not.
Accessibility For Other Visual Impairments
Screen readers are useful to the visually impaired. However, they are essential to people who are significantly blind. There are other types of visual impairments that influence web usage. Some of these are:
light sensitivity
contrast sensitivity
color vision
field vision
visual clarity
People having these types of impairments should equally be considered for visually-accessible websites. This can significantly boost the consumer and retail sector. The following are specific features to keep in check to accommodate vision-impaired users.
Brightness and color
Brightness and color affect vision-impaired individuals at varying levels. This includes people suffering from color vision, light sensitivity, and contrast sensitivity. For example, some need low brightness for background and text. And to some, a large difference in brightness between text and background is preferred due to age. Others find solace in black texts on a white background.
The recommended color contrast ratio for texts and background will enhance readability. Besides, adding textures or patterns will help differentiate data points in graphical representations. This will help individuals with color-blindness in particular.
Readable fonts
Fonts are available in different types and families. But, some are more readable than others. For accessibility, text-size adjustments should be available in the browser option. This can be a drop-down, a slider, or a button for font size modification to adjust text size on every page manually. Also, fonts should be placed side by side with their name descriptions to guide users.
Text and line spacing
Between lines and words are separations to ease the reading of web contents. The impact of spacing can be found in-between lines in a block of text, letters, and words. Users should have access to change the text spacing to read with ease. Alignment and justification options should also reduce distractions for users. This will impact readability even for non-impaired individuals.
Keyboard navigation
People with visual impairments navigate through web pages better with the keyboard. This is because using a mouse requires a lot of focus to maintain hand to eye coordination. And this is required while following the mouse cursor on the screen.
Through shortcuts and commands, the keyboard can make navigation easier for the visually-impaired. Most browsers have built-in keyboard functions to help users perform various functions online.
Color Normalization
The use of colors in the interface must be in line with WCAG guidelines on text and background ratio. The goal is to enhance the visual accessibility of a webpage. Without this, the non-vision-impaired users will likely have difficulties in identifying important parts.
Links and other information that prompts a response, or indicates action, are important. And as such, they should be conveyed using the right mix of colors. However, color is not the sole visual means of expressing information. This is true for some individuals who cannot distinguish colors.
In such cases, alerts, warnings, textual links, and buttons must be further emphasized. In addition to color, other visual hints such as size and placement can be incorporated.
Distinct Links and Labels
Using distinctive links and labels benefit all users. However, link labels such as "click here" is vague, especially to those that use screen readers. They usually use a keyboard shortcut to list all available links on a page to navigate easily.
And in such cases, only link labels that are meaningful out of context will benefit them. Thus, links should have surrounding texts to make them distinctive. And away from accessibility, it also promotes the site's search engine optimization (SEO).
Conclusion
Having a checklist for visual accessibility is crucial nowadays. This is because people with visual impairments also surf the web. Besides, they explore shopping opportunities, schedule appointments, and get themselves entertained like others. When websites are inaccessible, they are thus deprived of performing these functions online.
While this might mean a lot to them, they keep searching for accessible websites. Otherwise, they file a lawsuit against website owners for web accessibility.
Hence, the principle of accessible websites must not be taken with levity. Accordingly, websites must be perceivable, operable, understandable, and robust for disabled users. It pays to benefit from the economic strength of an estimated 1 billion people. This will be attainable when visual accessibility becomes a great concern to all. Besides visual accessibility, audio accessibility is also very important to improve.