Overview
Is CKEditor 5 a worthy upgrade over CKEditor 4 and what new features have been added?
In CKEditor 5 Review, we shall be answering the question "Is CKEditor 5 a worthy upgrade over CKEditor 4, and what new features have been added?". In short, CKEditor 5 can provide a wide and diverse range of WYSIWYG editing solutions. This means that it could facilitate the creation of features and apps similar to Google Docs, Twitter, and Slack, all within this very same, singular framework.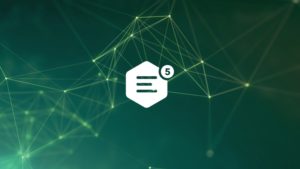 What is CKEditor 5 used for?
While CKEditor 4 provided a very useful accessibility checker, CKEditor 5 continues this tradition, with a few new features added.
These builds are ready-to-use and cater to some of the most common editing needs. Customization is the key, and that is certainly something that CKEditor 5 provides. All sorts of metrics for editing according to WYSIWYG (What you see is what you get) specifications are usable, giving users unparalleled freedom when creating their content.
Whether you choose to do the customization yourself, or if you choose the Markdown method, you won't be lost through the process, because it is very streamlined. Quite a few features improve the accessibility of content created by CKEditor 5, and here is a list of some of them:
The Markdown method
Leveraging pre-configured markers
Automatic suggestions for names, groups, subjects, etc.
Auto-save
Text-transformation tools
Enables image-inserting
Spell-checking
Auto-Linking
Keyboard shortcuts available
Now that we have introduced CKEditor 5 in our CKEditor 5 review, let's take a closer look at what improvements have been made from CKEditor 4.