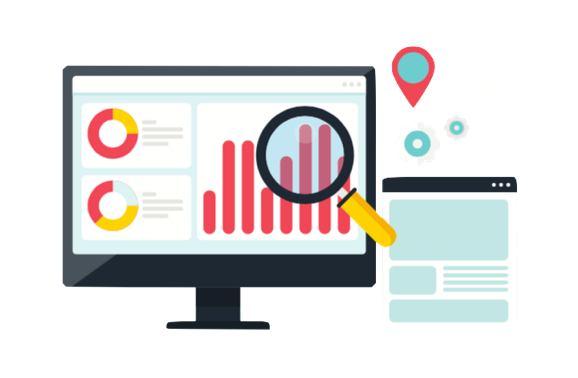 If you own a website, you need to make sure your website's accessibility game is on point. You are here because you want to do something about it, but you don't know where to start. Here are a couple of things you can do to get started:
Get Informed
Search for accessibility checkers in WordPress that can help you identify possible improvements
The best part? You can get all the information you need from this text.
Web Accessibility and the Importance of it for a WordPress Website Owner
It is a common misconception that web accessibility is all about who has access to the internet. The real meaning of web accessibility is about easy access to the internet for people with disabilities, following regulations of the country where a business or website is registered.
Types of disabilities you need to be aware of as a WordPress website owner:
People affected with Visual Disabilities have a limited online experience. They can be blind, with low vision or color blindness.

Hearing Disability can vary in type and intensity. It goes from minor hearing loss to complete deafness. Also, the intensity has several variations: tinnitus, conductive hearing loss, sensorineural hearing loss, and auditory processing disorders.

Functional and Clinical Cognitive Disability is the least spoken about but does have the highest representation. Functional Cognitive Disabilities are memory, attention, and comprehension issues, while Clinical Cognitive Disabilities represent people with Autism, Trauma, Brain Injury, and Dyslexia.
In fact, according to the United Nation's factsheet on persons with disabilities, 15% of the world's population lives with disabilities, making them the largest minority group in the world.
WordPress Accessibility Checkers That Can Help You Test Web Accessibility
Web Accessibility is on the rise. Hence, If you want to offer an experience of your website to the underrepresented 15% of the world's population, you might want to check the status of your website's accessibility.
WordPress offers accessibility checkers, like plugins, that you can install to check the accessibility of a website. In brief, you may easily install plugins and automatically run an accessibility check of entire websites, no matter the size or features.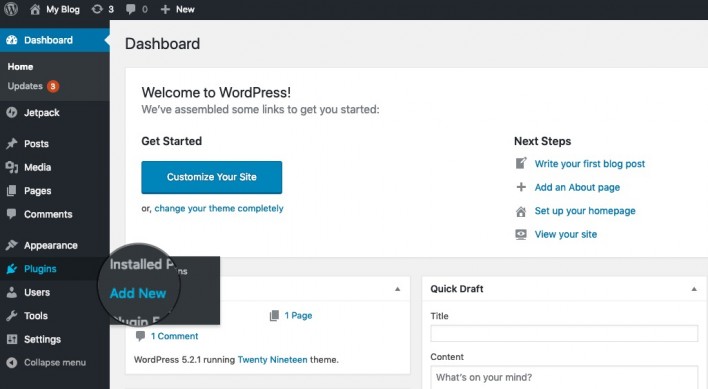 To add a plugin,
Go to WordPress website → Plugins → and search for accessibility checkers or go to your Dashboard → Plugins → Add New and search for the desired plugin.
The availability of the plugins checking the accessibility makes it easier for website owners to improve the user experience for people with disabilities.
When it comes to accessibility checkers like these, they can make it or break it, literally
Websites can crash when you install poorly written plugins. What is a poorly written plugin? The code of the plugin itself is faulty and doesn't work correctly, affecting its functionality and making your website crash. Also, having too many plugins can evidently slow down your website, increasing the bounce rate because people generally do not wait longer than a couple of seconds for a website to load.
For that reason, we have prepared for you a list of 4 Web Accessibility Checkers for WordPress that won't break your website and will give you concrete suggestions in the areas that need improvement.
TOP 4 Accessibility Checkers for WordPress Websites:
WAVE tool offers Firefox and Chrome extensions for testing accessibility directly within the web browser. Also, available WAVE Runner service, subscription WAVE API, and a stand-alone WAVE API for efficiently collecting data on multiple pages. Therefore, If you need enterprise-level reporting and tracking of accessibility, WAVE powers the Pope Tech accessibility tool.
Click here to run a free test of your website on the WAVE Availability Checker
Monsido's accessibility checker for WordPress can locate issues in bulk – with one click, you can solve multiple problems.
You can also access compliance and legislation regulations per country, making sure your pages are accessible for all users. Furthermore, Monsido believes that one size does not fit all, and one solution cannot apply to all 15% of the population with disabilities. That is why their plugin can be custom, according to the needs of the user.
Click here to schedule a demo call and get your website scanned for issues while Monsido shows you how to fix them within their platform.
You can choose a different tool for your website based on the size and industry. SiteImprove offers various features, integrations, and products. One of the products offered is an accessibility checker helping sites identify issues on the spot while suggesting recommendations. This plugin is compatible with password-protected pages.
Click here to directly install a plugin for free. Test your page for issues and get the results immediately.
The plugin is made for developers by developers. Save time chasing wrong issues, repetitive tickets, and bugs that need fixing. Have peace of mind when delivering the website you have created for the client, without worrying about the risks of accessibility lawsuits.
Click here to download the free plugin for Chrome
Hopefully, this text has helped provide you with the information necessary to start working on the accessibility improvements of your website.