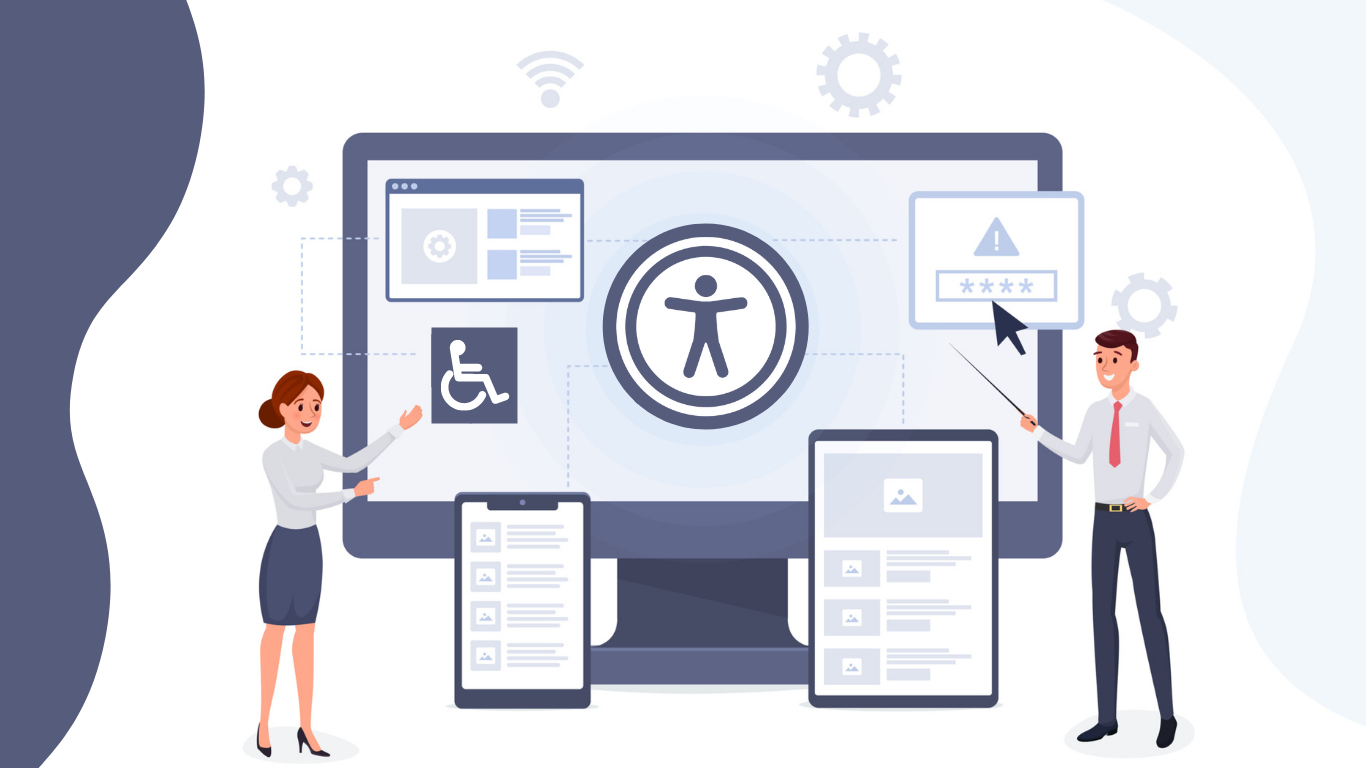 The Internet has become a universe of its own. Therefore, laws have been put in place to ensure that websites are accessible to everybody, regardless of the disabilities some users may have. Different legislative bodies worldwide have created their accessibility standards in cooperation with their respective governments. This is due to many US websites have shown to be inaccessible for people with disabilities, which created our need to search for accessibility checkers in the US!
In the United States, regulations such as WCAG, Section 508, and the ADA are in place to ensure accessibility for people with disabilities. In order to make these efforts worthwhile, the proper tools must be in place. Continue reading as we will give a closer look at some of the Top Accessibility Checkers in the United States.
What are the Requirements for Achieving Accessibility in the US?
Achieving accessibility in the United States requires meeting ADA (Americans with Disabilities Act), WCAG (Web Content Accessibility Guidelines), and Section 508 of the Rehabilitation Act standards.
It's illegal for public services to discriminate against people because of their disability, according to ADA regulations. Additionally, Section 508 of the Rehabilitation Act was used to apply these regulations to the Internet. WCAG regulations have become more global, with most countries around the world implementing them in some form.
Not complying with these regulations may result in fines and legal issues, which is why it's crucial to be informed about the Top Accessibility Checkers in the US.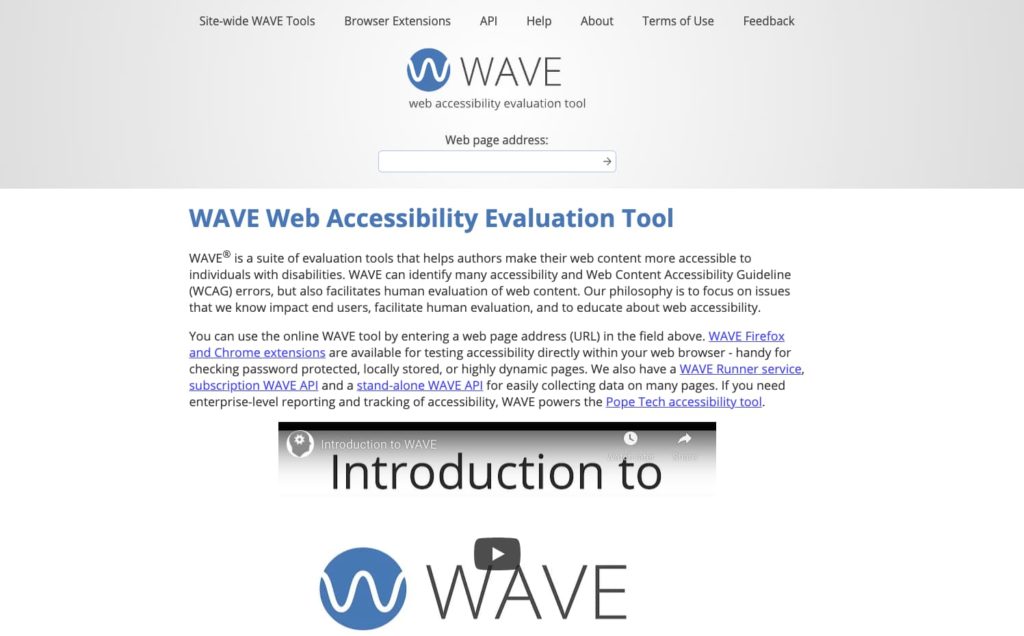 When thinking of the Top Accessibility Checkers in the US, the first one that comes to mind is the WAVE Web Accessibility Evaluation Tool. Simply press the extension, and the WAVE toolbar will start-up in Chrome. WAVE, which WebAim developed, is the most common tool for evaluating accessibility. It handles all kinds of issues, including imaging, labeling, heading, and color contrasting. Its use couldn't be more straightforward, which is especially important in the accessibility industry. With the popularity WAVE is enjoying, it's hard to find a better option than the WAVE Web Accessibility Evaluation Tool.

AChecker is an open-source Digital Accessibility option intended for web developers. The ACheker will help websites and online content achieve accessibility standards and regulations. When it comes to the Top Accessibility Checkers in the US, few options are better than ACheker. It is available in HTML, CSS, and XHTML, along with multiple languages: Italian, German and English formats. All operations revolve around helping improve online accessibility, meaning that ACheker adheres to WCAG 2.0, W3C, and Section 508 guidelines.
Additionally, the German option follows the Stanca Act, while the Italian version goes along with BITV regulations. With ACheker being free and open-source, its popularity is growing exponentially. Add to that the quality service they provide and the lengths to which they go to improve accessibility, and Acheker is clearly among the Top Accessibility Checkers in the US.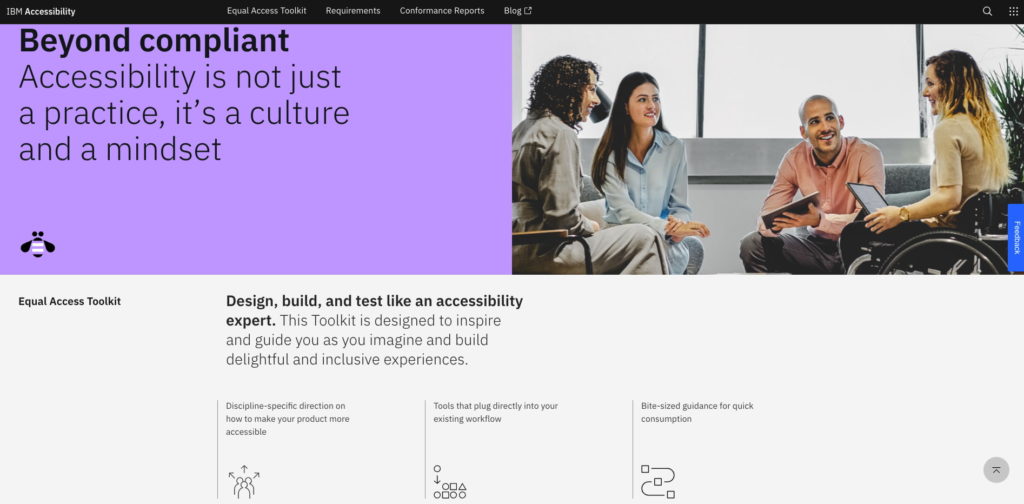 Even IBM has embraced Accessibility and Inclusion with its Accessibility Toolkit!. Their open-source project, addressed to web developers, utilizes the full capacities of the IBM rule engine to identify accessibility issues. It is compatible with Firefox and Chrome, as well as plug-ins for Karma and NodeJS. All of this combines to make the IBM Accessibility Toolkit one of the Top Checkers in the US.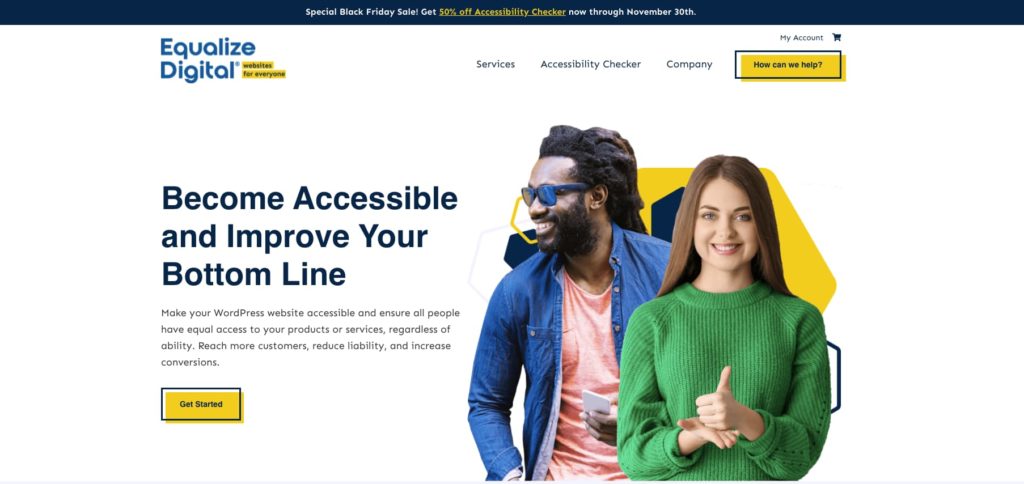 The Web Accessibility Checker, Equalize Digital, is a web accessibility checker that specializes in WordPress websites. This checker offers different packages to check the accessibility status of American websites. This platform offers a clear and well-explained platform easy to use for everyone. In addition to unlimited scans, all packages include a WCAG compliance summary, web page as well as PDF scans, broken link reports, SEO and typo reports, policy violation reports, and an accessibility statement.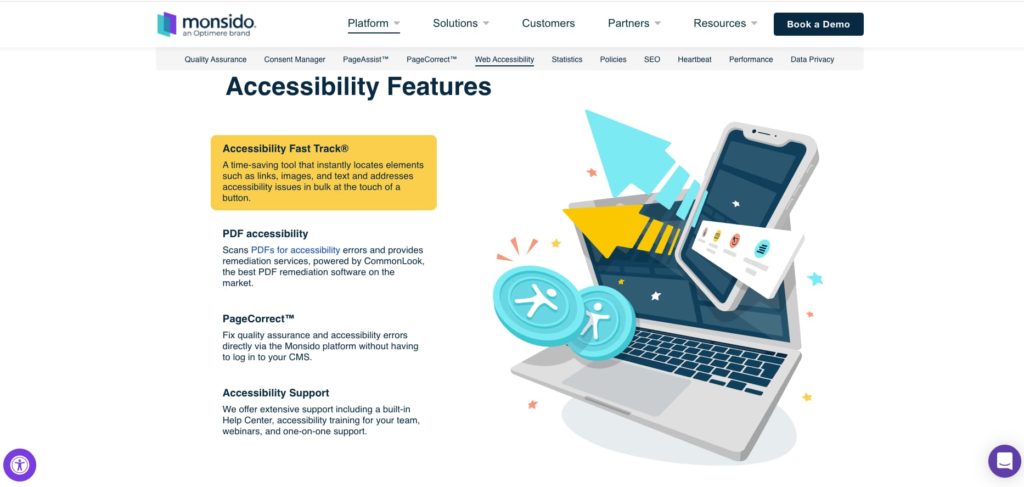 Monsido Inc. provides one of the Top Accessibility Checkers in the US. It has a very straightforward platform. We highly recommend the Monsido Web Governance Platform for those who aren't too tech-savvy. With Monsido, you won't need to go through hundreds of pages of web accessibility laws because the platform does it for you. It will scan all of your content and point out web accessibility issues in a transparent way. Clarity is a big part of the accessibility equation, so simple and straightforward platforms are always optimal.
Conclusion Top Checkers in the US
So, now you are aware of the best checkers to scan the accessibility status of your website. But this is not the end. After scanning your website, you need to comply and make your website 100% accessible. How can you do this? There are different options, such as you can work with developers and building difficult coding. With this option, you need to be sure you are achieving 100% compliance but that can mean weeks or months of hard work. The easiest way is to use solutions to make your website accessible in only 24 hours. We have found the best solutions specifically for US websites.